Open Evening 6 October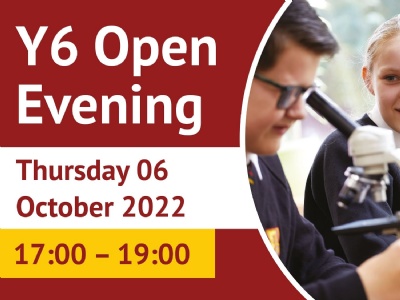 We would like to invite you to our annual Open Evening which will take place on Thursday 6 October 2022 from 5pm to 7pm.
The evening will give you the opportunity to take a look around our site and facilities, along with the chance to meet our subject teachers. A variety of activities will be taking place within departmental areas and outside which Year 6 children are encouraged to take part in.
There will be a presentation delivered by Mr Cannon, Headteacher, which will provide further information about our school and the transition process. The presentations will take place at 5.30pm and 6.30pm in the main hall.