Enhanced Resource Provision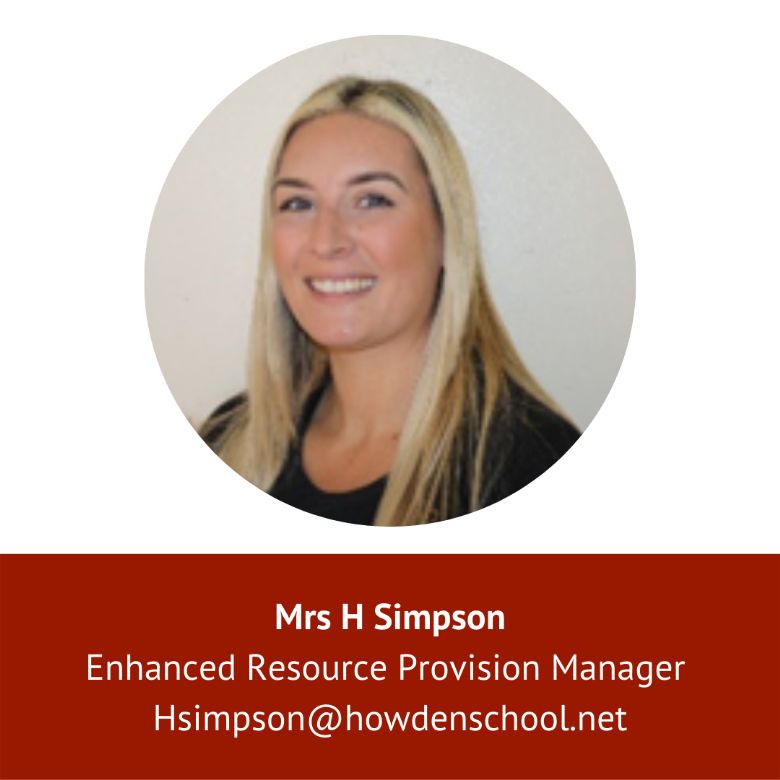 Our Vision
We aim to provide a safe and inclusive environment for students on the Autism Spectrum (ASC) or have any other related needs and may need additional support in mainstream education.
Our Enhanced Resource Provision (ERP) is a blended model of using bespoke and flexible timetables, including time in the ERP and Mainstream lessons, to enable our students to access and succeed in the mainstream curriculum. We aim to help these students break down any barriers to learning they may have and help them develop both socially and academically in preparation for adulthood.
What We Offer
At Howden School, we want our students to thrive. Therefore, it is vital that we have an inclusive environment where students feel safe and valued, breaking down the barriers to learning one step at a time.
For students on the Autistic Spectrum, these barriers to learning are not always based on academic ability; they often affect social skills, communication, emotion, fixed thoughts and sensory processing.
To overcome these barriers, we offer a range of services which are individually catered for each child's needs and can be adapted as time and situations progress:
Access to the ERP room and sensory areas.
Teaching Assistant Support in lessons
Specific Interventions.
Input from the Local Authority Autism Practitioner
Lego based therapy sessions
Specific work spaces/Laptops for the ERP students.
Use of the ERP base for supervised break & lunches away from crowds
Access to a range of sensory equipment and resource
Visual Aids such as Visual Timetables.
Teaching Assistants
We have a large team of Teaching Assistants who are specially trained to assist students on the Autistic Spectrum. They provide support both in and out of the classroom on a 1:2 Ratio.
How To Apply
Applications to the unit are done through identification for the need of an ERP place during the annual review meeting. This will then follow the East Riding of Yorkshire Council application process through the Special Educational Needs panel to see if the students require the extra resources the provision can offer in order for students to access mainstream school life.
We encourage parents/carers to contact Howden School for more information about our ERP during the review meeting and prior to requesting places as this allows us to discuss the students' needs as well as whether the provision will be suitable for them.
We aim to remain inclusive of all ASC diagnosed students across Howden School and although the provision may not be required, some aspects of it will be offered for those ASC students who just require that bit of extra assistance during their time at Howden School.
Further guidance for this can be found on the East Riding Council Website - https://www.eastriding.gov.uk/learning/schools-colleges-and-academies/